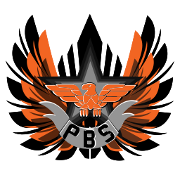 The Powerbits Gameteam is a highly experienced clan that has set its footprints in games since as early as 2006. Trough the years we progressed from the Call of Duty series to the fantastic Battlefield games. Our major games are now Battlefield 4 ™ and Battlefront™ .Our members come from all corners in the world with the majority in Europe.As a mature institution in online gaming, our team has a refined ethos which guides us forward and keeps us grounded to our core values. This conditioning has set us apart as a clan and has allowed us to persevere through the years. Our success is directly linked to the willingness of our members to embrace this unique culture and advance it in their daily participation.
Our team is not interested simply in being "the best" team in any game in a statistical sense. We do not judge our members by their kill-to-death ratios or their game statistics. We will not accept members simply based on any game skills they may be lucky enough to have, but by the total content of their character and personality.
The PBS Gameteam is a team that holds teamplay, fun, friendship and integrety high in its banner! Multiplayer games are made for teamplay and we can offer you a great teamplay experience with a reserved slot in a great server. PBS is organized and stable, with opportunities for any kind of player. We accept people from all walks of life and It does not matter if you are a novice or a pro gamer, you will enjoy yourself!
We are respectful, determined, and proud to be [PBS] members.
We are The POWERBITS GAMETEAM!