Latest news
Welcome to the PBS GAMETEAM's website, WE ARE RECRUITING! JOIN US and get a FREE VIP slot on our servers! -
We would like to thank all the donators, thanks to Powerbits, Megalait, Marcello, William, david, Thijs, Dareign, Tony, Jeremy,Andre,Rhys, Chris, Martin, Peter, jeremy, drew,Fitz,Alen,Daniel, Madsen, Filip, Ashley,Rony, Mikkel ,Sheepzez, kim,Lord_Rusty,Yordy Lee,Joshua,Raint,3rvoo, Manuel, real01, valkanell, Christopher, Cenk,Radoslav,Patrick, Miquel,TheOldgod, Mike,Flemmish,PowahRanger, Redcommander,Johannes,Juho, Paul,john,BloodweiserDk, Sten, Sankt, Sixx,Tomi,korhan,Jeremy ,Carelde, Michael, Ómar, Seth, Graham, caveman,Gragnok,Fluffy, jefferson,Watterri,Michael,Skaidi, Deniz, Finalsalute , Jory, Marko, Hendriksz, Duncan and David, Dwayne, Threepwood,Clifford,Hap,Bend over, tim, Fish, Thomas,IamThekrel ,Joachimprimus, jani ,Per-Otto,Mr_Rattle_Head, David and a very special thanks to our great premium members: Lego,Killax, Earle, Marius , Melee, Knut, Alexander,Duck, HausserBG , Angrycat! for supporting the PBS GAMETEAM! -
Do you like our servers or site? Support us on this page -
Do you have a question? contact us -
Join our Discord! -
Check our latest news about our PBS games on this link -
Would you like to donate for our servers? Please check this link -
We are the best RS2 and HLL out there! Sign up today! -
Like us on Facebook! -
Like us on Twitter! -
We have many new wars! Check and signup here pls -
Join our latest community event #here! -
Match description

DATE: 17/05/2020 at 19:30 CET
You guys have voted for the map , so we know exactly now when to fight for victory!
Server: POWERBITS GAMETEAM MIXED 60HZ | BEST MAPS | PBSGAMETEAM.COM
Password: PBS
Map: HOBOWOODS
Side: BOTH SIDES , START WITH OZZIES
SPACES LEFT: 8
CONFIRMED MEMBERS: 32   
ATTENDEES:
Powerbits
Schweinepriester
Valkanell
Serf
[PBSr]Salat1k
SergeantPhil
hosepipemike
Redcommander
DexEer
Lokie89
Jimmy
BBGumbo
Daniel Kroll
AngryTaco
TheHybrid
Hodilo
Matched_Player
Caboose
DrTBaG
Tenshi
Sergi
[PBS]João
Sir Tobi
Patryk
shorty
Ishan P
Sintantgon
Polak
Danielrudy
MUSCLES FROM BRUSSELS
Benjamin Percy Baker
Sadpansy Maurits
Check the tactics on this link! If you do not have access in our WARROOM pls notify @powerbits
Please leave in comment below wat role you want to take (including role squadleader) and click on the "Send your booking" below.
(You can find your bookings for all events in your profile)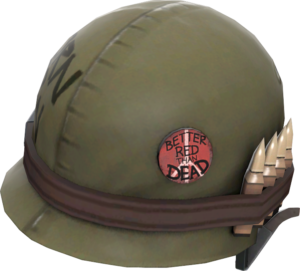 BOOKING:
Bookings are closed for this event.
-  
Maps
HOBOWOODS
© 2021 Powered by Powerbits © 2020