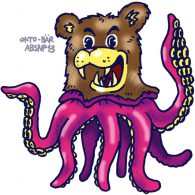 OctoBear
For better comparison with those screenshots, please enlarge them (right click – copy graphic adress (or something) and open that in a different tab)

So, my graphic settings look like this:


I went well with those questions but like one or two months ago I noticed something I am curious about.

It regards the Anti-Aliasing in this game. As you can see, I use Clarity-TAA, because it gave me a crisp picture. Sure, it doesnt look perfect bcs you still can see that grass or leaves look more…[Read more]

Some people should DEFINETLY utilize those halfway fallen over trees that you can get up on.

That way our Enemies have to take one eye on the trees 🙂

Ask GeneralOcto about how long his squad took to find me in the tree!

I am very sorry to break it to you, Frank, but I am only here for about 15 Months :'D

… or to the knee, I guess.

It is basically one of the best researched documentaries I have ever seen!

I really wonder, if some of these things are properly portrayed in the game, like weaker armor on the top…

And? Are ye guys already fed up with me? 😛

Squadleader of Squad 1

Attacking

A: We mainly focused on the far right flank whilst attacking, trying to get into the compound northeast and to disturb enemy advancements. Took us some tries, but talking a longer walk around the flank showed its use, so we were able to get enough focus on our attack so everybody else was able to…[Read more]

I just wanted to share with you one of the best Vietnam War series out there. It is called "The Vietnam War" and is by Ken Burns and Lynn Novick. You can stream it on Netflix and find most of the episodes on youtube as well.

I think this series stands out because they interviewed so many people for it from every thinkable faction there was, which…[Read more]

And hereby I present you another nice video, this time regarding german squad tactics in world war two.

Have fun, enjoy and also learn to utilize for HLL 😉

So regarding the question what is the better weapon – Spear or Sword – here is a nice video from Lindybeige and ScholaGladiatoria.

Short answer is basically that it really depends on the scenario you are in, while in a battle you want to change weapon at some point, starting with a spear and then changing over to axe or sword.
Why arent there so…[Read more]

Indeed!

I kinda wished that I knew about this channel earlier, when I was in school :'D

Yeah, wanted to do that, but the forum appearantly said "no" 🙁

Caesar showed you, how a proper siege in enemy territory is being done.
© 2020 Powered by Powerbits © 2020