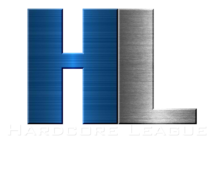 HARDCORE LEAGUE
We are a competitive League of Gamers looking to foster a competitive scene on Battlefield and other games that have a heavy emphasis on Teamwork, Skill, and Intelligence to win.
We firmly believe in: No Glitches, No exploitation, and No Ridiculous Restrictions.
Unlike most competitive Leagues we will seek to create a League that does not restrict gameplay for the sake of restrictions during Tournaments and Regular play.
We will keep things fair and want our competitors to have a great time while competing. We want everyone to experience the games as they were meant to be played while showcasing their skill dealing with all components of the game.
Founder: FreeMasonKnight (ICG, Sarcastic Raven)
Co-Founder: Deadeye (TWD, Deadeye Designs)
TWD: Was founded in January 2011, it is one of the longest and most successful Teams in all of Battlefield. With that experience we hope to Foster an equally long running and successful competitive outlet.
Links:
HL Website:  http://hardcoreleague.iclanwebsites.com/  [hardcoreleague.iclanwebsites.com]
HL YouTube:  https://www.youtube.com/channel/UCU0P8gqcq-mwfpxtSgpYz1w  [youtube.com]
HL Twitch:  http://www.twitch.tv/hardcoreleague  [twitch.tv]
© 2020 Powered by Powerbits © 2020