Latest news
Welcome to the PBS GAMETEAM's website, WE ARE RECRUITING! JOIN US and get a FREE VIP slot on our servers! -
We would like to thank all the donators, thanks to Powerbits, Megalait, Marcello, William, david, Thijs, Dareign, Tony, Jeremy,Andre,Rhys, Chris, Martin, Peter, jeremy, drew,Fitz,Alen,Daniel, Madsen, Filip, Ashley,Rony, Mikkel ,Sheepzez, kim,Lord_Rusty,Yordy Lee,Joshua,Raint,3rvoo, Manuel, real01, valkanell, Christopher, Cenk,Radoslav,Patrick, Miquel,TheOldgod, Mike,Flemmish,PowahRanger, Redcommander,Johannes,Juho, Paul,john,BloodweiserDk, Sten, Sankt, Sixx,Tomi,korhan,Jeremy ,Carelde, Michael, Ómar, Seth, Graham, caveman,Gragnok,Fluffy, jefferson,Watterri,Michael,Skaidi, Deniz, Finalsalute , Jory, Marko, Hendriksz, Duncan and David, Dwayne, Threepwood,Clifford,Hap,Bend over, tim, Fish, Thomas,IamThekrel ,Joachimprimus, jani ,Per-Otto,Mr_Rattle_Head, David, Dunny, Jimbo and a very special thanks to our great premium members: Lego,Killax, Earle, Marius , Melee, Knut, Alexander,Duck, HausserBG , Angrycat! for supporting the PBS GAMETEAM! -
Do you like our servers or site? Support us on this page -
Do you have a question? contact us -
Join our Discord! -
Check our latest news about our PBS games on this link -
Would you like to donate for our servers? Please check this link -
We are the best RS2 and HLL out there! Sign up today! -
Like us on Facebook! -
Like us on Twitter! -
We have many new wars! Check and signup here pls -
Join our latest community event #here! -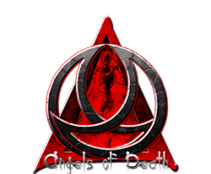 AOD
Maniacal adolescent leaders with cosmic delusional powers, leaders that suddenly vanish, councils that focus more on forum flair than decisions. Like you, we've experienced them all and learned a lot in the process.
We made sure AOD was different. We intentionally cultivated a community focused on less drama, and more gaming. Here your relationships and investments in the community continue beyond a single game.
At AOD, your legacy can last for years.
https://www.clanaod.net/
© 2021 Powered by Powerbits © 2020